Description
Edit
Krislac (or Crislak in other versions) is an evil and very powerful elf who was turned older by the Otherworld Council in an attempt to stop him from conquering Otherworld. Still seeking for power, Krislac attempts to get his hands on the Mirror of Youth in order to return him to his rightful age.
While in Rosemond, he pretends to be the manager of Madney Speers.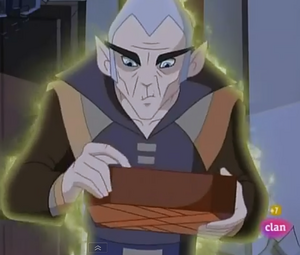 Krislac appears as the main antagonist in the episode The Mirror Of Youth.
Appearance
Edit
Personality
Edit
Ad blocker interference detected!
Wikia is a free-to-use site that makes money from advertising. We have a modified experience for viewers using ad blockers

Wikia is not accessible if you've made further modifications. Remove the custom ad blocker rule(s) and the page will load as expected.