Description
Edit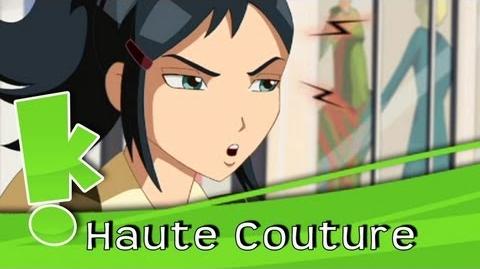 Episode 7
Alpha Team
goes to a new fashion store, but not all is what it seems. The new fashion designer, Leo, is really
Serena
in disguise! Serena has brough an aracnid from Otherworld to make magic-resistant armor for herself.
In the B-story, Sparrow's diary that she writes everything in is stolen by Sandra. Sparrow goes into a frenzy to look for it, and Cal ends up dating Sandra after being caught sneaking around her house. 
Ad blocker interference detected!
Wikia is a free-to-use site that makes money from advertising. We have a modified experience for viewers using ad blockers

Wikia is not accessible if you've made further modifications. Remove the custom ad blocker rule(s) and the page will load as expected.