Description
Edit
Episode 10 Something crashes in Rosemund, or rather someone. It's Master Chou, Master Chem`s old master who came to visit him on earth. He accidentally posses Sandra and attempts to steal gold.
While Tara and Sandra are competing in a dancing contest held by none other than Madney Speers herself.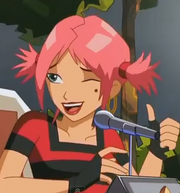 Ad blocker interference detected!
Wikia is a free-to-use site that makes money from advertising. We have a modified experience for viewers using ad blockers

Wikia is not accessible if you've made further modifications. Remove the custom ad blocker rule(s) and the page will load as expected.