Description
Edit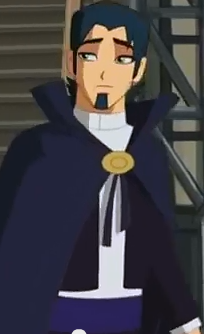 One of the greatest magicians on earth.
He has an assistant and fiancee, Claudia.
He appears in episode As If By Magic.
He is one of the only non-spells to actually see magic and not get a mentus cast on him.
This is most likely because, as a magician, he actually does believe in nonspell magic.
Ad blocker interference detected!
Wikia is a free-to-use site that makes money from advertising. We have a modified experience for viewers using ad blockers

Wikia is not accessible if you've made further modifications. Remove the custom ad blocker rule(s) and the page will load as expected.