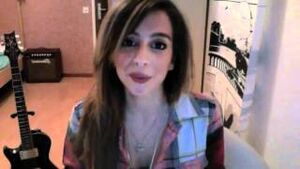 Dania Gio, born on June 26th, 1987 in Geneva, is known for her hit with IVYRISE called Line up the Stars,the theme song for Totally Spies , and the theme song for Tara Duncan- "Sortcelière". She is signed with My Major Company
Dania Gio was born on June 26th, 1987 in Geneva, and has Sicilian origins. She discovered her singing ability at the age of seven and also her energy with the training of the instruments. Dania Gio wins a competition on NRJ Léman and records a duet with Léna Ka. Dania is then taken under the wing of the composer Yorgos Benardos and helps to perfect her singing ability.
Refrences
Edit
[[1]
Ad blocker interference detected!
Wikia is a free-to-use site that makes money from advertising. We have a modified experience for viewers using ad blockers

Wikia is not accessible if you've made further modifications. Remove the custom ad blocker rule(s) and the page will load as expected.