Description 
Edit
The President of the Land of Vampyres and the father of
Vlad
. He is extremely indulgent towards his son.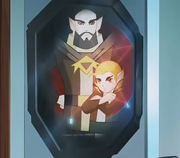 ; he always spoils Vlad and has never scolded him for his behavior.It is not clear whether Con Tempos is aware of his son's naughty behavior or merely does not think his attitude is an issue.
Con Tempos is strict and demanding, being almost ruthless when declaring that if a hair was harmed on Vlad's head under the protection of the Beta Team, Con Tempos will declare war on Otherworld.
He appears in episode The Naughty Little Vampire.
Appearance
Edit
Con Tempos is a tall and bald man with a black beard and mustache. As a vampyre, he has pale skin, red eyes, and slightly pointed ears.
Personality
Edit
He might be a bit cold, but he cares about his son and is very responsible.
Vlad : Con Tempos's young son who he spoils rotten.
It is implied he has a fear of turkeys like his son, though it may just be disdain.
He is the one who banished Selenba from the Land of the Vampyres, as he disliked her aspiration to eventually rule it.
He is on diplomatic terms with Master Chem and Isabella for the sake of the Otherworld Council.
It is unnown whether is a semchanach.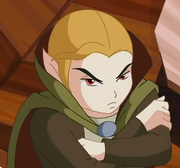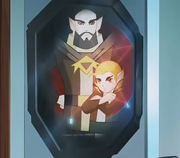 Ad blocker interference detected!
Wikia is a free-to-use site that makes money from advertising. We have a modified experience for viewers using ad blockers

Wikia is not accessible if you've made further modifications. Remove the custom ad blocker rule(s) and the page will load as expected.