Description
Edit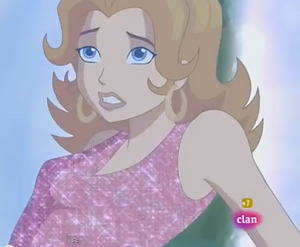 Claudia is the assistant and fiancee to
David Merlin
. He affectionately refers to her as "honey bunny", and appears to be quite emotionally lost without her. She appears in episode
As If By Magic
.
She is described as "foxy" by Cal, though he mixes the saying up and calls her an "ox" instead.
('I've got to hand it to you. You're 'honey bunny's a real ox.")
Ad blocker interference detected!
Wikia is a free-to-use site that makes money from advertising. We have a modified experience for viewers using ad blockers

Wikia is not accessible if you've made further modifications. Remove the custom ad blocker rule(s) and the page will load as expected.